Legionella Consultancy and Training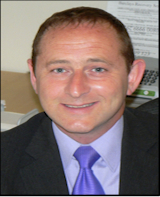 The company, based in Liverpool in northwest England, provides a range of professional legionella management, consultancy and training services.

The organisation is fully independent having no links to any water treatment company or chemical supplier.

Whether you are a business, public body or healthcare facility such as a GP, Care Home, Dentist, NHS Trust we can help you with your legal obligation to provide a safe environment for your clients, visitors and staff.
Being a Clinical and Professional Advisor (Legionella) for the
Care Quality Commission
(CQC) we know what will be expected from you when you are inspected. Working with us can allow you demonstrate a safe, efficient, compliant system.
For larger establishments Steve is an
IHEEM Registered Authorising Engineer (water)
and can carry out audits/reviews on your operational regime, such as water hygiene management, paperwork audits and performance monitoring for you and also review your appointed/incumbent water hygiene contractors, typically including:
Management structures

Management and process documentation

Water Log-Book monitoring systems

Pre-planned maintenance (PPM) programmes and other pertinent processes

Risk assessment – reviews

Training

Escalation Pathways

Schematic Diagrams

Steve formed Steve Mount Associates Ltd in January 2006 following a 25 year career in medical and environmental microbiology and UKAS accredited Legionella analysis. He has set up Immerse Training Ltd and authored 11 City & Guilds accredited training courses. Immerse Training is owned and run by Steve and other Legionella experts.



Telephone: 0778 752 4066

Email: stphmount@yahoo.co.uk







We provide totally confidential, independent and unbiased expertise and advice as we help guide our clients through the maze of HSE and CQC guidelines, legislation and compliance issues.

We recognise that our personal approach at every stage is key in allowing us to best suit your needs.